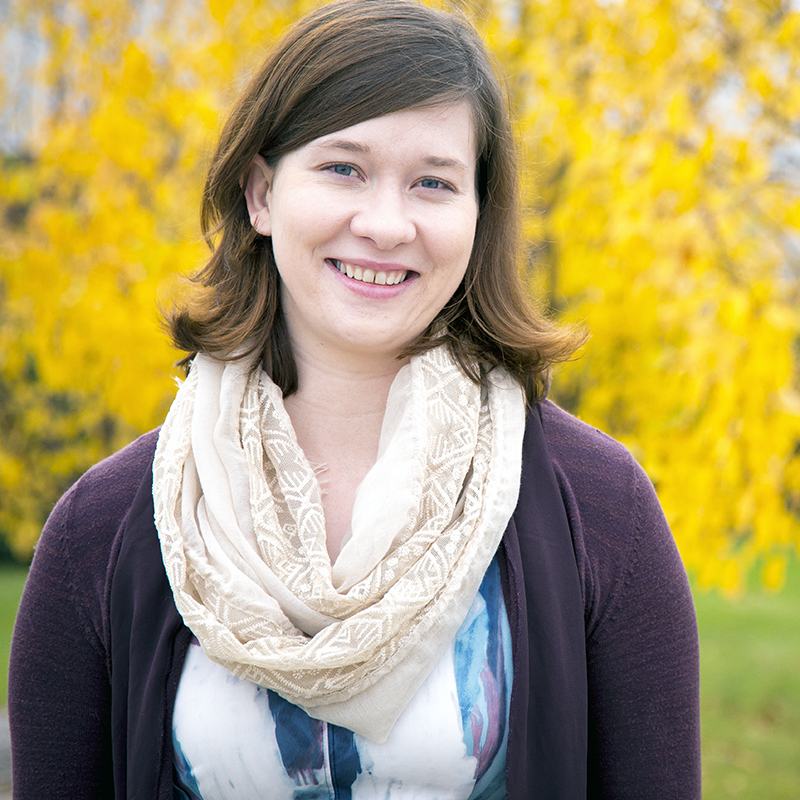 She's finding Opportunity in Adversity
Linnea feels right at home at NCTC having spent the last decade in higher education at schools in the surrounding area. She recently came to her position as Director of the Academic Success Center with a variety of experiences as a tutor coordinator, disability services provider, and an ELL and composition teacher that have prepared her to succeed. Originally from Dillon, Montana, Linnea moved to the area to attend school at the University of North Dakota where she studied Honors and English followed by graduate studies in Linguistics. Linnea is passionate about the power of education to transform lives and is deeply committed to bringing access to students to help them be successful.
Linnea brings us her passionate story of turning adversity into opportunity. See how she is helping every student receive the education they deserve.
"Every student, part-time and full-time, should consider all of their schooling options, including those available from community & technical colleges. This can mean success for many students who did not find the right fit at a larger school or have avoided going back to continue their education. My advice is to check out the school, meet the instructors and advisors, and talk to students already in the program. Visit with potential employers and see what they have to say about graduates. Once you are in school, get to know your professors and the resources tutors and librarians provide."
"It is important to remember, that these benefits are not only available to students who graduate from Northland Community & Technical College. Students today are getting creative, dual-enrolling at multiple schools to complete generals for less cost, participating in enrollment options through their employers, and coming back to school after already completing advanced degrees to obtain the certificates that make them stand out against competitors. Depending on the program graduates from some two-year programs can be making more money than their counterparts in four-year programs while spending half the time in school and starting their careers with significantly less school debt. It is definitely worth exploring all your options!"
"I believe in people and in the power of intention. Good things happen when you think about the things you want and stop thinking about the things you don't. Every year I celebrate as students accept graduation diplomas after decades of hearing they weren't good enough and they shouldn't bother trying. They succeed because they don't give up and they work really, really hard. No person knows exactly what they are capable of doing until they try. It is good to do work you love, but also important to do work that challenges you. For many, education equals opportunity through the power of knowledge, which allows them to make better decisions and become the best version of themselves. I come to work every day, to help people realize just how incredible they are; the impact in that moment, for that person, is what matters to me."
"During my interview, it struck me that I sat in a room with some of the most hard-working, creative, dedicated, problem-solvers I'd ever met. What a dream to work with others who believed in the power of many people joining together with the same intention. When one student graduates, there is a part of all of us that graduates with them. My heart hollers especially loud when I celebrate the first-generation, single mother, working full-time, with a disability who beat all the odds to walk across that stage. I knew accepting a job in the ASC meant not only that I would be able to support people like her every day to accomplish her dreams, but I also knew I had a team of people with me dedicated to the same goal. It is a privilege to work with the phenomenal students, staff, and faculty at NCTC."
"There is no success without access. The most important thing I do to help students is provide access and believe that everyone deserves a chance (sometimes more than one) when they are willing to work hard. Many people haven't found success because they haven't found access. I listen to stories daily about how anxiety or depression, undiagnosed learning disabilities, the hardships of poverty, or the challenges of not speaking English fluently block students from their goals. It very seldom has to do with them being bad at math! My business is in helping remove barriers, so they can arrive safely for their math class only to realize that maybe they aren't so terrible at math after all."
"We are here to help! The ASC offers all NCTC students free tutoring, assessment testing, and accommodation services for students with disabilities. We are committed to helping students no matter where they start for as long as it takes to finish."
Linnea is a model of how a pioneer sees opportunity in adversity and works to bring out the best no matter the challenge. It takes pioneers like Linnea to change the world. It takes people like you. What kind of pioneer will you be?