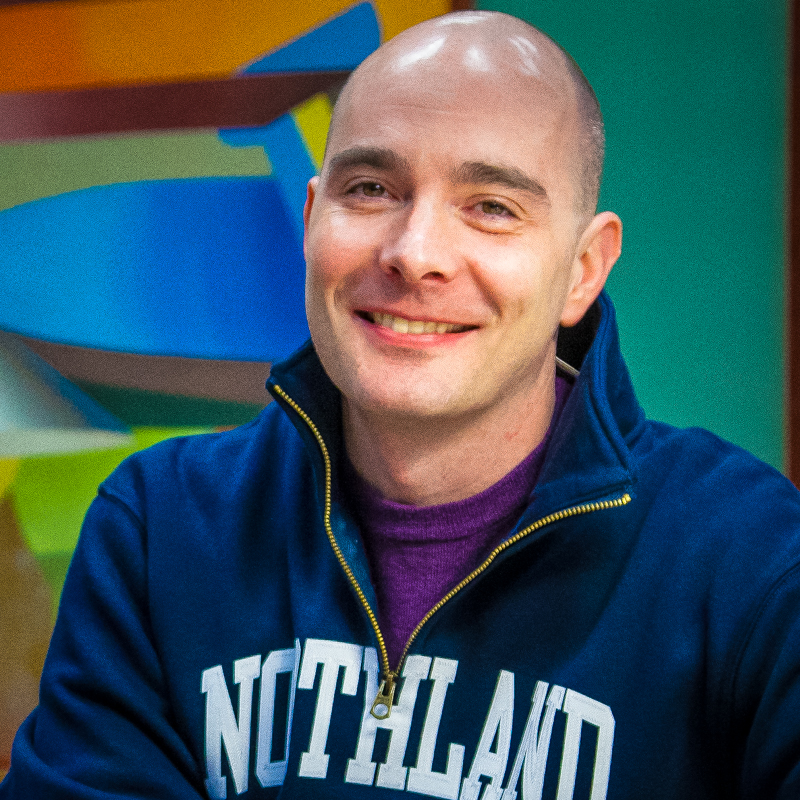 He's a champion for student success.
A native of Erskine, Minnesota, Jason Pangiarella has a rich background in higher education. Prior to his arrival at Northland, he served as a college recruitment specialist at Southern Methodist University (SMU) in Dallas, Texas. Prior to his appointment at SMU, he worked in admissions at the University of North Dakota in Grand Forks, North Dakota. Jason came back to the area and has had a profound impact on students from all walks of life.
Each day presents a different and unique challenge in his role at NCTC but he works tirelessly to ensure students are achieving their goals. See how Jason continues to set students up for success.
"My work is to assist students in realizing their academic goals, and in particular, assist students who have a gap between their performance and the expectations of their instructors. It's one part coach, one part advocate, one part big brother, and one part compliance officer – all rolled into one."
"In my line of work, you can get your heart broken a great deal. Working with students means having to deal with forces well outside both my and the student's control. But every year at commencement, we see the fruits of our labor. Student success is very much a team effort but people should know that at Northland we are a top to bottom institution committed to helping our students achieve their professional goals. I am very fortunate to work in an atmosphere that is so student-centric."
"In terms of challenges, there are so many forces outside our control that can negatively impact our students. In a rural area like ours, students find transportation and child care a substantial barrier. We have great partnerships with our local county and municipal stakeholders that help address that. But helping student negotiate these barriers can certainly be time-consuming."
"Coming to Northland Community and Technical College was a bit of luck, I have to admit. I had been working in Dallas, TX for about 3.5 years before coming to NCTC. After several years away, I began to want to return to Minnesota. I grew up here, and graduated from Win-E-Mac High School in 1997. This position opened just as I had returned to Minnesota, and it was a natural fit. I have been here since 2007 and have valued every minute here."
"Northland certainly confronts some serious challenges in the future. The structural nature of Minnesota's population is heavily weighted to the seven-county metro area surrounding the Twin Cities, which means in rural areas, the services we offer are often crafted with urban environments in mind. But we have some firepower of our own. Students who transfer to us often remark that our community at Northland is unlike anything they experience elsewhere – our faculty go more than an extra mile to help our students learn and grow, and our staff bring a sense of passion and dedication to each student with whom we work. Parents of students that arrive are often amazed at how welcoming and gracious Northland is. This is part of our niche, and if we are able to continue to offer that kind of learning environment, we will be well poised to confront the future challenges and thrive.